#1 best-selling author Lisa Scottoline delivers Loyalty, an emotional, action-packed historical epic of love and justice, set during the rise of the Mafia in Sicily.
Loyalty can save a soul, or destroy one.
Franco Fiorvante is a handsome lemon-grower who has toiled for years on the estate of boss Baron Zito. Franco dreams of owning his own lemon grove, but the rigid class system of Sicily thwarts his ambitions. Determined to secure a prosperous future, Franco will do anything to prove his loyalty to the Baron. But when Baron Zito asks him to arrange the kidnapping of a little boy, Franco crosses the point of no return, setting in motion the making of the world's first Mafia family.
Gaetano Catalano is an idealistic young lawyer, whose devotion for justice is a calling. Gaetano is a member of the Beati Paoli, a real-life secret society of aristocrats who investigate crime, since corruption riddles Palermo. Gaetano and the Beati Paoli set out to find the boy and bring him home, but for Gaetano, the mission turns to obsession. He risks everything to right the wrong and bring justice to his beloved city.
The kidnapped boy, Dante, grows up in a madhouse without even knowing his last name. He doubts his own sanity until he meets Lucia, a girl with a tragic past of her own. They fall in love, then set out to find Dante's kidnapper and learn his true identity.
The lives of these unforgettable characters intertwine with others to collide in this classic tale of good versus evil. The plot of Loyalty twists and turns as secrets are uncovered, identities discovered, and a battle fought to determine who wins, in a monumental showdown.
Loyalty is as unique and dramatic as the landscape of Sicily herself, sweeping readers to this sparking jewel in the middle of the Mediterranean, where lush lemon groves and delicious food stand in stark contrast to a turbulent history of colonization and corruption. Loyalty is historical fiction that moves at the lightning pace of a thriller, a novel that no reader will be able to put down—or forget.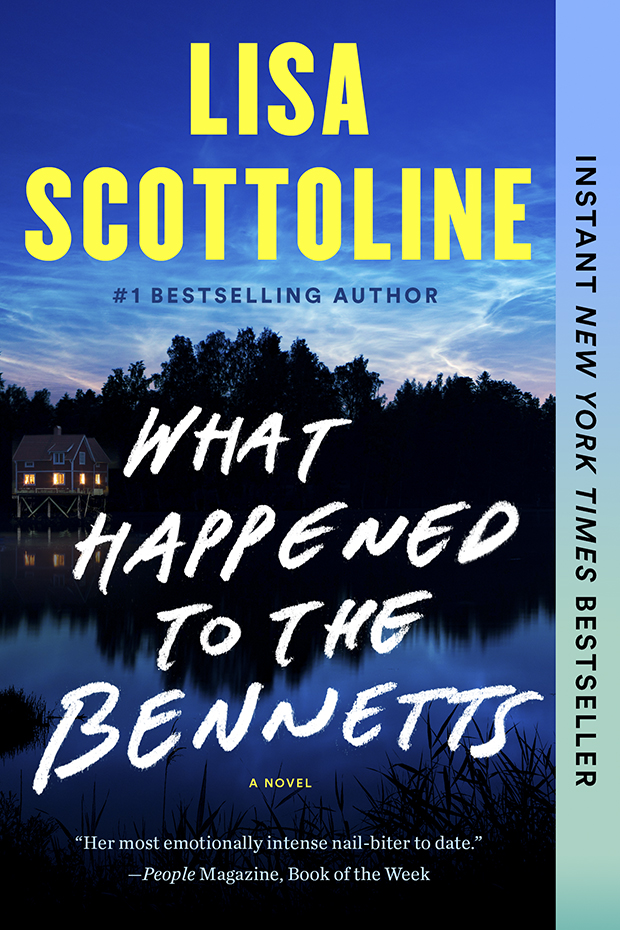 ★ #2 New York Times Bestseller
★ #1 Apple Books Bestseller
★ USA Today Bestseller
★ People Book of the Week
★ Library Reads Selection
★ Highly Anticipated Thriller of 2022 by Buzzfeed
★ Goodreads Most Anticipated Spring Book
★ Goodreads Most Anticipated Mystery of 2022
★ Publishers Weekly Top 10 Mystery Thriller of 2022
★ Bookbub Most Anticipated Mystery & Thriller of 2022
★ Top 10 Editors Pick for March by Audiofile Magazine
Now Available in Paperback
Order What Happened to the Bennetts Today!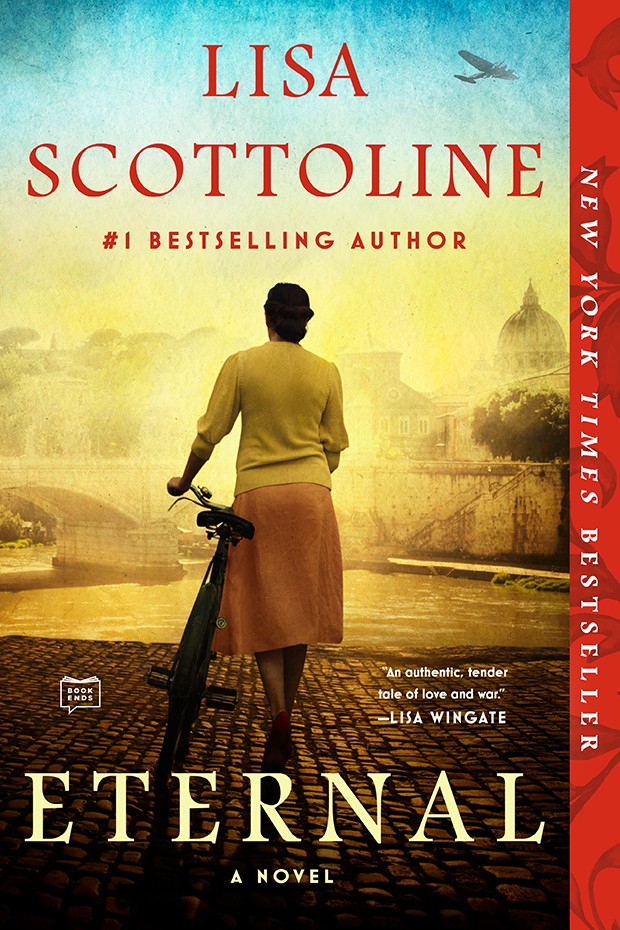 ★ Instant New York Times Bestseller
★ USA Today Bestseller
★ An Indie Bestseller
★ Chosen as a "Buyer's Pick" by Costco
★ Ingram Book Club Pick
★ Good Morning America "Must Read Book of March" from Zibby Owens
★ A USA Today "Book Not to Miss"
★ Indie Next Pick
★ Library Reads Selection
★ Barnes & Noble "Best Historical Fiction to Read Right Now"
★ Library Journal Starred Review
★ A Bustle Most Anticipated Book of March 2021
★ Best Historical Novel of 2021 - Cosmopolitan
★ Goodreads Nominated for Best Historical Fiction of 2021
★ Best Historical Fiction – Foreign Policy Magazine

Now Available in Paperback
What war destroys, only love can heal.
Debut Novel from Francesca Serritella
Lisa's daughter, Francesca Serritella, with whom she has written their funny memoirs every summer, had her first novel published on May 5, 2020. Lisa couldn't be prouder of her! She thinks you'll love it too. She hopes you order it today.
★ Best First Novel Finalist– International Thriller Writers
★ Philadelphia Magazine "Great Beach Read of 2020"
★ Amazon Editor's Pick for "Best of the Month"
★ Goodreads "May's Most Anticipated Novel"
★ Named a "Thriller that Will Have You on the Edge of Your Seat This Summer" by PopSugar
★ Named an "Addictive New Thriller" by Book Riot
★ Teen Vogue Book Club Pick
★ Parade Magazine's Best Thriller & Mystery of Summer
★ Best Books of 2020: Boston.com Reader's Pick
★ Favorite College-Set Thriller of All Time – Audible.com
EARLY PRAISE
"Ghosts of Harvard is written with a masterly, focused hand, belying the fact that this is Serritella's debut novel. The pages burn with frenetic energy and are peopled by memorable, compelling characters. The tension is palpable, the twists and surprises perfectly timed and the stakes as high as humans should be asked to endure. The end result, a novel you will long remember and characters you will want to see again. A triumph in every respect."
—#1 New York Times bestselling author David Baldacci
"Wow, what a lively, compelling, and intoxicating debut. Ghosts of Harvard is so many things—a rumination on grief, a glimpse behind the ivory walls of a famous institution, a poignant look at mental illness, and a powerful story about the ghosts that haunt us all. Francesca Serritella is my new 'go-to' author."
—#1 New York Times bestselling author Harlan Coben
"Every time I thought I knew where Ghosts of Harvard was heading, I turned out to be wrong. Part mystery, part ghost story, part psychological thriller, this novel is all entertainment."
—#1 New York Times bestselling author Jodi Picoult
Other Books by Lisa Scottoline