By Lisa Scottoline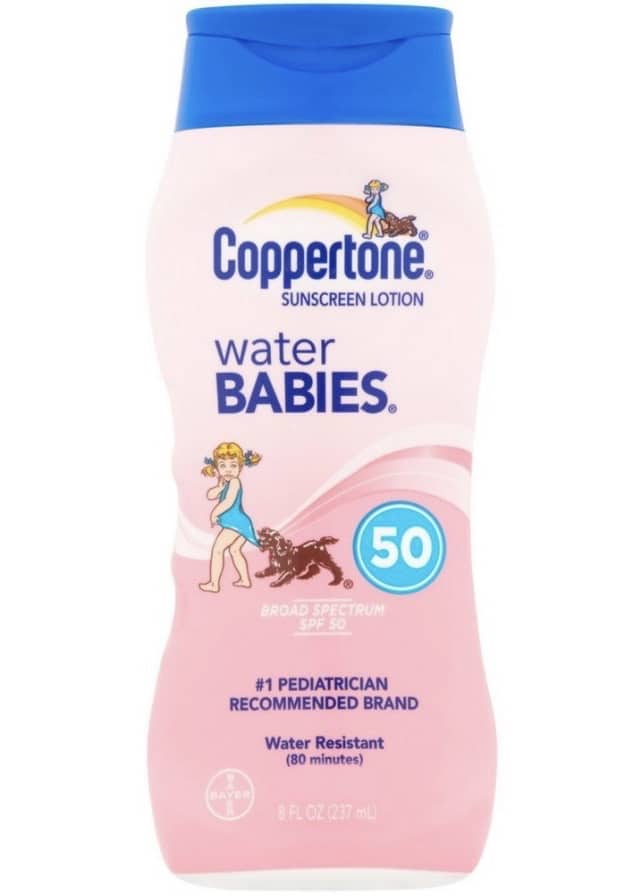 I'm trying to understand when suntan lotion got weird.
I remember the days when baby oil and vinegar counted as suntan lotion.
Yes, you read that correctly.
The Flying Scottolines used to go to the Jersey shore for two weeks every summer, and Mother Mary would mix baby oil and red wine vinegar in a bottle before we left for a day at the beach.
I have no idea where she got the recipe.
Maybe the Mayo Clinic.
Or the Mayonnaise Clinic.
Anyway, we would slather on baby oil and vinegar, dressing ourselves like a salad. I even used to put lemon juice in my hair, so I was certifiably edible.
Of course, with only condiments for protection against the sun, we turned bright red.
And we thought we looked great.
Like Beggin' Strips, with feet.
I don't think it ever occurred to us to use store-bought lotion. We were like Amish, but Italian.
We passed up Coppertone, which came in only one SPF, – 5.
And we would never spring for Bain De Soleil, which squirted like orange toothpaste from a tube. It was the fancy suntan lotion, for rich and/or French people.
Not for Bain de Brigantine.
The only problem was, as good as our sunburns looked, they hurt like hell.
We would hurry to the drugstore for jars of Noxzema, which only made us hurt more, though we smelled less fattening.
After the pain subsided, we started peeling, which we thought was totally fun.
How?
Telling you would be oversharing, but why stop now.
By the way, if you're eating breakfast as you read this, please stop. That is, stop eating. You should never stop reading, especially if you're reading anything I write.
Anyway the overshare is that my father's back used to peel the worst of all of us, and so at night, Brother Frank and I would have a lot of fun peeling the skin off his back for him.
Ewwww.
Okay, in our defense, this was before the Internet.
There weren't a lot of things to do, back then.
TV only had three channels, and for us, peeling each other's backs counted as cardio.
Sometimes my dad's skin peeled off like eraser rubbings, but other times, it came off like potato chips.
Score!
I'm not trying to gross you out, I'm telling you this because I was reminded of the eraser rubbings last week, when I started to use one of these newfangled suntan lotions, all with an SPF higher than balsamic.
One was a lotion that claimed to be "lightweight," so I slathered that everywhere.
Because I want to be lightweight.
Especially if all I have to do is put on lotion.
But ten minutes later, I happened to touch my arm, and I noticed that there were eraser rubbings everywhere I had put the lotion.
Which made no sense.
I'd used the lotion so my skin wouldn't peel, but the lotion was peeling.
And without any of the bright red fun.
So I washed it off. Then I tried another kind of suntan lotion, which I sprayed on. By the way, I don't know when spray cans started being okay. Maybe it's kosher to destroy the ozone layer to keep it from destroying you.
This second type was a "sport" suntan lotion, and my idea of a great sport is spraying myself with suntan lotion.
The can allegedly had "AccuSpray," but when I aimed it on my back, the lotion fogged everywhere, coated my hair, and glued my ponytail to my neck, which is always a good look for a single girl.
So I washed that off, too.
I ended up with the third kind of lotion, called Water Babies.
It was "Pediatrician-Recommended," so I think it was perfect for me.
The SPF matched my age.
Bain de Senior Citizen.
Copyright Lisa Scottoline