Chick Wit
Lucky Break
September 25, 2022
By Lisa Scottoline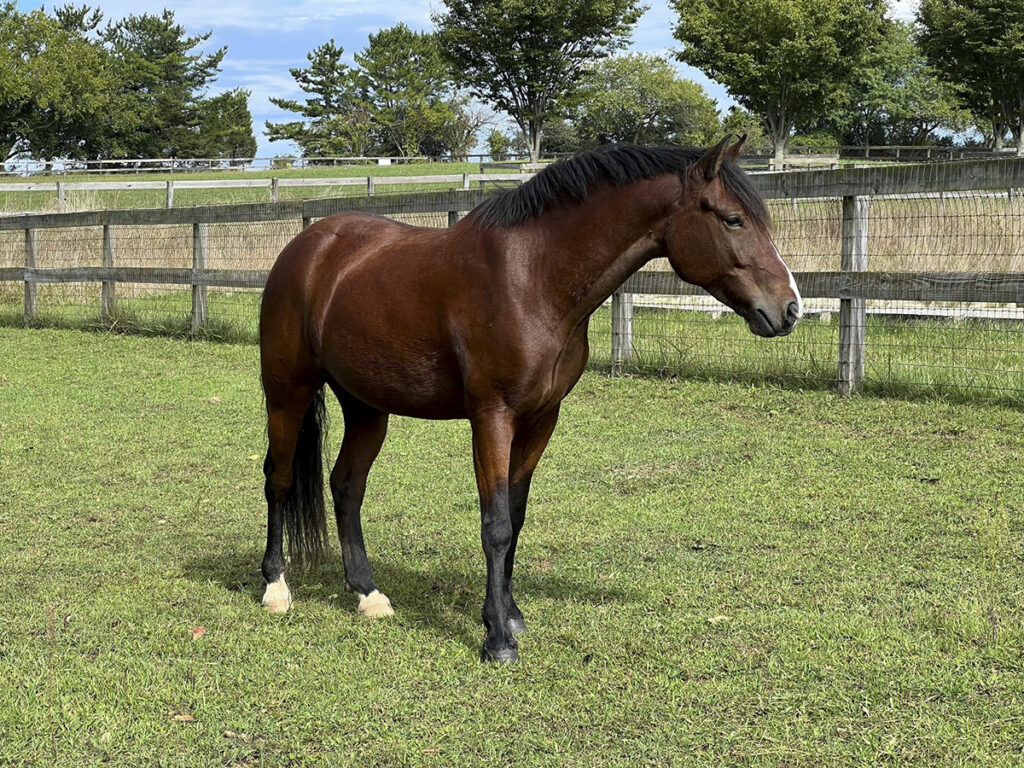 I have good news.
And even better news.
You may remember that recently I was riding bikes with my bestie Franca when I fell off and broke my arm.
It was a groundhog's fault.
He wanted to date me.
Anyway, since then I've been to the orthopedist twice, and in the good news category, I'm healing nicely. The fracture wasn't even displaced, which means that the bones didn't come out of line. The bottom line is this is the best kind of fracture you could ever have.
But on my second visit to the orthopedist, I asked him if this happened because I'm an old lady.
And he said, "No, this is a middle-age fracture."
Whew.
The last thing I want is an old-lady fracture.
Even though I'm an old lady.
Anyway, I told my friend what the doctor said, because she fell and broke her wrist recently, requiring surgery. And she said that her doctor told her that she had a "geriatric" fracture.
Talk about adding insult to injury.
Then I started to talking to my friends and I discovered something they're all worried about:
Falling down.
And it's not like we're klutzes.
On the contrary, I have a remarkably athletic group of friends; Franca is a marathoner, Nan rides horses, Paula mountain-bikes, and Laura hiked all over Iceland. I mean, these ladies are fit.
But we're all of a certain age, and everybody's worried about falling.
Which could mean surgery.
Or knee replacements.
Or hip replacements.
And somehow I'm getting the idea that falling is the Beginning of the End.
Like an express train that starts at Hip Replacement and stops at Six Feet Under.
And even I worried because I want to start riding bikes again, but was already thinking that I would ride slower.
This is remarkable because I ride so slowly to start with.
Franca and I talk the entire time, and we talk fast, but ride slow.
This is the perfect balance, if you ask me.
But in any event, I started to think we should ride slower or maybe even stop riding altogether.
I was succumbing to fear of falling.
And that's not a good thing to succumb to.
If I'm going to succumb, it's going to be to Bradley Cooper.
Women my age are all over their bone health.
We know our DEXA scan numbers like our social security numbers.
My friends all take calcium, but I think it's because it comes chocolate-flavored.
You could give a woman anything if you dip it in chocolate.
I would eat a sneaker dipped in chocolate.
Sometime they call it "chocolate-robed."
I myself want a chocolate robe.
A few years ago, I ate four chocolate Viactiv in one day and couldn't go to the bathroom for a week.
So I took a chocolate-covered laxative.
Win-win!
The good/bad news is that my statin drug has calcium, so there's an old-person phrase for you. If you have high cholesterol, you might be on calcium, which might also be why I had a lucky break.
Either way, I'll take it.
But it occurred to me, whether you worry about a middle-aged or a geriatric fracture, you can't live afraid to fall.
Everybody falls.
Young, middle, and old.
Small, medium, and large.
It's hard to stay upright in this world, especially if you're having fun.
Look on the bright side:
You could have a lucky break, like me.
Or you could get a brand new knee or hip.
I'm not minimizing the surgery, but the good news is you get to keep going.
That's my motto in life, keep going.
Nothing keeps a good woman down.
Or man.
Everyone I know has gotten up from a fall, either literally or figuratively, and I bet you have, too.
In fact, I'm about to do that in a big way. Because just before I fell, I bought myself a pony for my birthday.
So I'll be back in the saddle, on medicinal chocolate.
Life is good.
And it gets better.
Copyright Lisa Scottoline 2022
★ #2 New York Times Bestseller
★ #1 Apple Books Bestseller
★ USA Today Bestseller
★ People Book of the Week
★ Library Reads Selection
★ Highly Anticipated Thriller of 2022 by Buzzfeed
★ Goodreads Most Anticipated Spring Book
★ Goodreads Most Anticipated Mystery of 2022
★ Publishers Weekly Top 10 Mystery Thriller of 2022
★ Bookbub Most Anticipated Mystery & Thriller of 2022
★ Top 10 Editors Pick for March by Audiofile Magazine
★ Goodreads Nominated for Best Historical Fiction of 2021
★ Best Historical Fiction – Foreign Policy Magazine
★ Best Historical Novel of 2021 – Cosmopolitan
★ Named One of the Best Historical Fiction of 2021 by SheReads
★ Instant New York Times Bestseller
★ USA Today Bestseller
★ An Indie Bestseller
★ Chosen as a "Buyer's Pick" by Costco
★ Ingram Books Club Pick
★ Good Morning America "Must Read Book of March" from Zibby Owens
★ A USA Today "Book Not to Miss"
★ Indie Next Pick
★ Library Reads Selection
★ Barnes and Noble "Best Historical Fiction to Read Right Now"
★ Library Journal Starred Review
★ A Bustle Most Anticipated Book of March 2021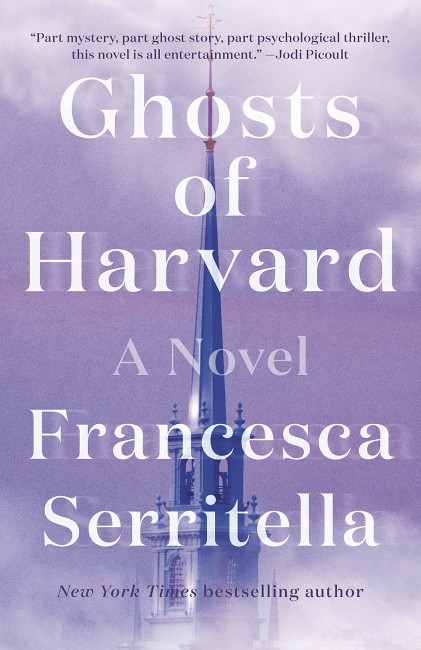 Ghosts of Harvard, which The Washington Post called "a sweeping and beguiling novel" as well as "a rich, intricately plotted thriller," is Francesca Serritella's debut novel.
★ Best First Novel Finalist– International Thriller Writers
★ Philadelphia Magazine "Great Beach Read of 2020"
★ Amazon Editor's Pick for "Best of the Month"
★ Goodreads "May's Most Anticipated Novel"
★ Named a "Thriller that Will Have You on the Edge of Your Seat This Summer" by PopSugar
★ Named an "Addictive New Thriller" by Book Riot
★ Teen Vogue Book Club Pick
★ Parade Magazine's Best Thriller & Mystery of Summer
★ Best Books of 2020: Boston.com Reader's Pick
★ Favorite College-Set Thriller of All Time – Audible.com
Keep Reading With These Titles