Chick Wit
Manolo Blah Blah
November 29, 2020
By Lisa Scottoline
Lisa Quarantine here.
Entering the identity-crisis stage of lockdown.
If nine months mostly alone in your own house doesn't make you reevaluate your life, I don't know what does.
I say this because of shoes.
Let me explain.
I like shoes.
I like buying them, I like owning them, I like deciding which outfit would go with them. I've spent a lot of money on shoes, establishing quite a collection, especially because my shoe size hasn't changed, unlike my waist size.
Which betrays me at every turn.
I like heels for fancy dress, but a stack heel for power meetings.
But that's gone now.
I can't remember the last time I wore shoes.
I work at home so I get everything delivered, avoiding grocery stores and the like whenever possible. The only time I even go outside is to walk the dogs, so I wear sneakers.
Otherwise I'm in socks every day.
Sometimes they match, sometimes they don't.
I don't even bother with slippers.
I've gone native.
I'm a footwear pagan.
In fact, the other day I thought my socks weren't warm enough, and I actually wished somebody would invent something that I could put over them.
Hmmm.
So I put on another pair of socks.
Shoes feel too confining right now.
They gather dust in my closet, which makes me wonder, was it stupid to buy them in the first place?
Of course not.
Don't get crazy, Little Lisa.
Shoes are awesome.
I don't regret my shoes.
But still.
I feel the same way about purses, during quarantine.
I spend a lot of money on purses.
I love purses, and like shoes, I like to think about which purse goes with which outfit. Especially for book signings, when I try to look nice.
But now the book signings are on Zoom, so I don't need a purse.
I don't even need pants.
Enough said.
So I'm not using my purses either.
Were they dumb purchases?
Are you kidding?
Their glory days will return.
Even though the money I spent on them sure as hell won't.
The only thing remotely purse-like I use is a fanny pack, and I love my fanny pack. I don't know why everybody hates on fanny packs. It's a brilliant solution to a problem. The only problem with a fanny pack is that it's like a belt, so somebody you know has to loosen it from time to time.
I can't remember the last time I wore a belt either.
But that didn't take a plague.
Anyway I like to walk the dogs with my hands free, and I need only a phone and keys.
And a mask.
I don't see a single other person on my walk, so I don't wear the mask, but I carry it with me just in case.
The same reason I carry Mace.
Keeping evil at bay.
What does this say about me, that all I really need is fanny pack and a couple of dogs?
Is it good, or not?
It was Henry David Thoreau who famously said, "Our life is frittered away by detail. Simplify, simplify, simplify!"
We hear you, Henry David!
It doesn't get much simpler than lockdown without purses, shoes, and hypothetically, pants.
Meanwhile who needs a purse at a pond?
And Thoreau also said, "Most of the luxuries and many so-called comforts of life are not only indispensable, but positive hindrances to the elevation of mankind."
Hmmm.
I'm getting the idea that Henry David wasn't a barrel of laughs.
He was kinda judgy.
The exclamation mark after simplify was the tip-off.
I love exclamation marks after something like, "I love you!"
But after, "Simplify?"
Not so much.
It's like, Clean your closet!
Thoreau was Marie Kondo without the joy-sparking.
Could you imagine coming home to husband like that?
"Shopping again, dear?"
Oy.
Henry David Thoreau is why a woman needs her own money.
He also said, "Every man is the builder of the temple called his body."
Whoa.
Eyeroll.
I bet he wore a belt, all the damn time.
Plus pants.
I think the answer lies somewhere between Thoreau and me.
Your shoes shouldn't embody your self-esteem, but at the same time, you're allowed to have a little fun in life.
Possessions don't make you, but they don't break you either.
So lighten up.
We're in the home stretch of quarantine.
Vaccines are on the way, the product of human invention and endeavor.
We're getting through this dark time together, even as separate as we are.
We'll always be connected by the things that matter.
Love. And the perfect shoe.
Copyright Lisa Scottoline 2020
Talking Eternal with Lisa Scottoline Video Series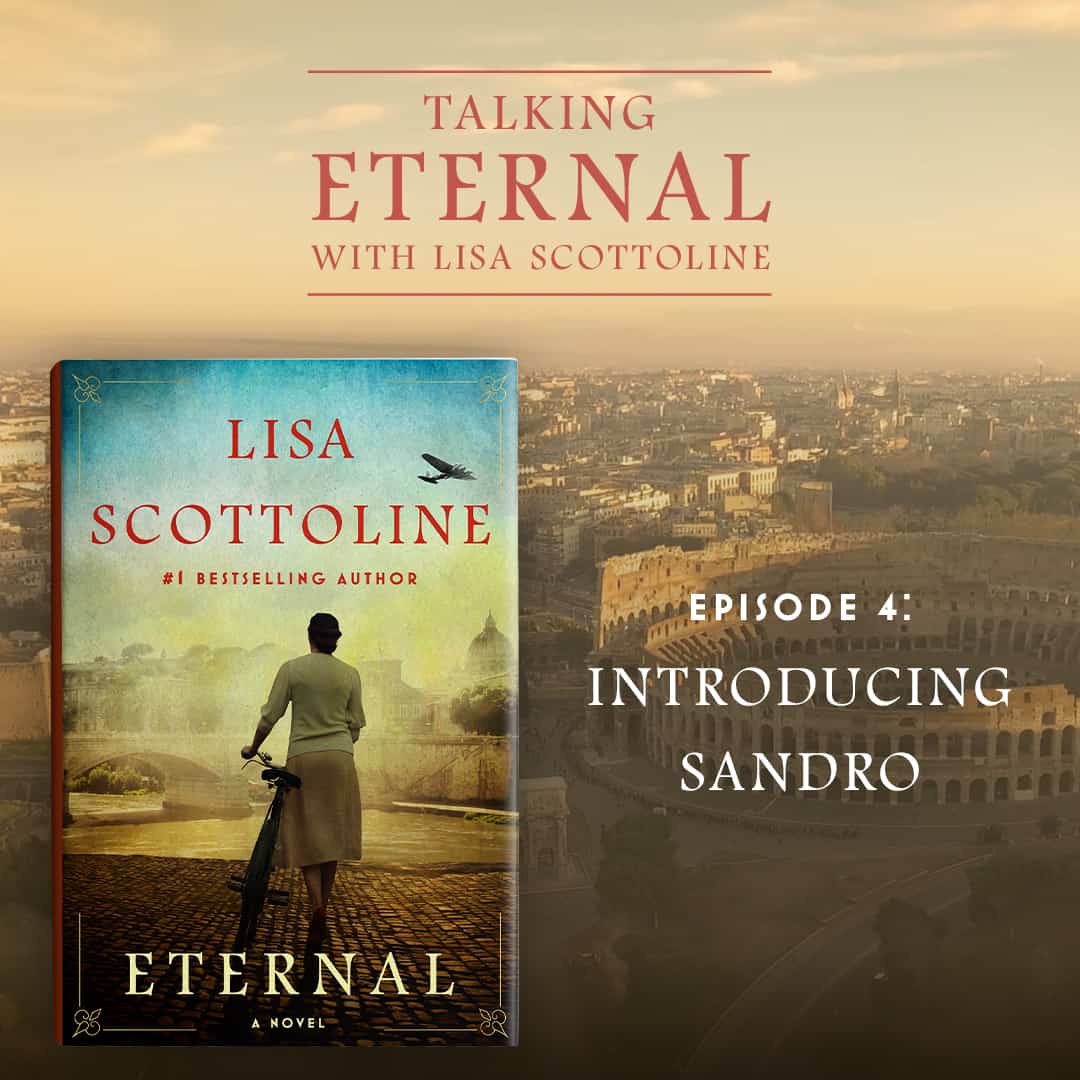 Episode 4 airs December 1 at 7:30 pm ET.
Join Lisa on Facebook every Tuesday at 7:30pm EST for her weekly video series followed by a Facebook Live event where she talks about the fun and fascinating stuff behind Eternal, her first-ever historical novel, and announces that week's winner for the Eternal Sweepstakes!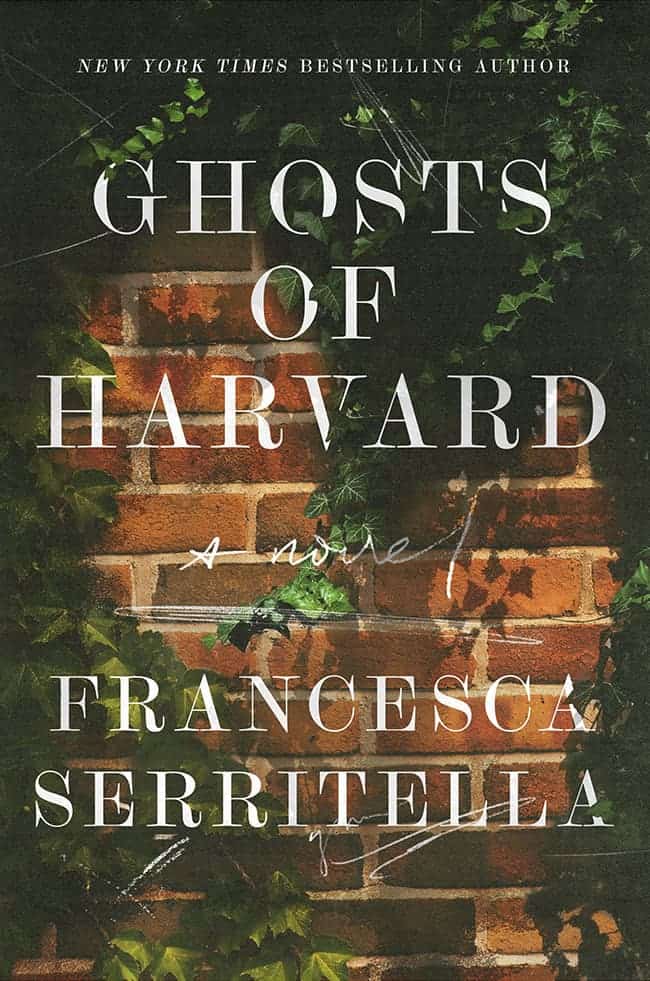 Ghosts of Harvard, which The Washington Post called "a sweeping and beguiling novel" as well as "a rich, intricately plotted thriller," is Francesca Serritella's debut novel.
Read All the Past Essays!