Chick Wit
Mother Mary Had Priorities
July 3, 2022
By Lisa Scottoline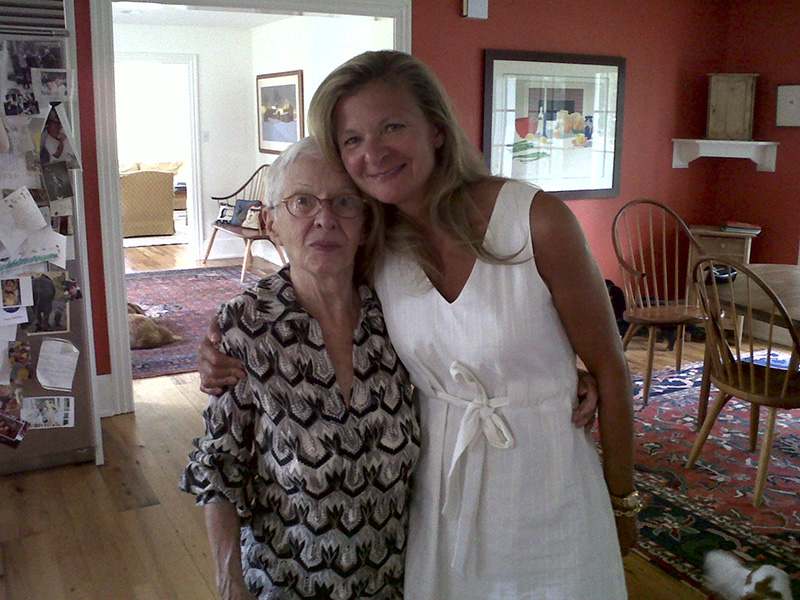 Mother Mary was a great mother.
But she was not a great housekeeper.
Guess which mattered more.
I remember her hugging me.
I remember her looking over her newspaper to laugh at something I said.
I remember her telling me I was great.
I remember her lifting an eyebrow when I was out of line.
She never yelled at me.
Her eyebrows did.
She loved me so much she had to bite me.
This might be an Italian thing.
She would just grab my arm and bite it.
She called it a love bite.
You know what?
I liked it.
I remember it.
Do you know what I don't remember?
That the house was kind of messy.
Mother Mary worked, and I was one of the few kids who had a working mom in my class, so I know she was busy.
But her other priority was carbohydrates.
Every Sunday, she made homemade pasta and homemade tomato sauce.
You can't even imagine how great this was, growing up.
As I've written before, we had pasta every night. I didn't even think that was weird. And I had cold spaghetti for breakfast the next day, and even had spaghetti sandwiches for lunch, which I brought into school.
How do you make a spaghetti sandwich?
Just take spaghetti and put it between two loaves of Italian bread.
This would be Italian, squared.
If people laugh at you, offer them a bite.
The kids at my lunch table started out laughing and ended up begging.
Looking back, we had our ups and downs, but what I remember most about my mother is that she loved to laugh.
She really was the funniest person. I can't remember any of her jokes now, but the substance of her jokes don't matter.
What I remember is she was the beating heart of our family, and there was always a laugh.
So I learned humor can get you through almost anything.
And we find ourselves in a really difficult time in our country.
Joking around may look insensitive, but it helps.
The great Mel Brooks had a birthday this week, and he said, "Humor is a defense against the universe."
I think that's kind of brilliant.
There are days when it seems like the universe is conspiring to break us down.
I know there are a lot of women hurting these days, and ladies, I'm with you.
And it's hard to find the humor in politics, or a pandemic.
But humor isn't heartless.
It's a way to take heart.
This too shall pass.
And not because we'll sit by idly, but because we'll make sure it passes.
Mother Mary taught me determination, and action.
But most importantly she taught me to laugh.
So forgive me, but here's a method to my madness, and next week, I'll write something funny for you.
In the meantime, I'll look around for the things that make me laugh.
Like the dogs.
This morning Boone woke me up by sitting on my head.
It's a dog thing.
The dogs make me laugh every day.
My cat makes me laugh once a year.
But it's a good laugh.
I also have a barn cat who likes to sit on a horse.
Now that's funny.
He also likes to ride around in the mower.
Too bad he can't drive.
I have a horse who's so lazy he lies down while I groom him.
He thinks it's funny.
Actually it is.
And I do it.
So the joke's on me.
And here's something that's always funny:
The cable company.
The cable company's always good for a laugh.
My Internet has gone out three times this week, which of course is the week my next novel is due, and I have gone through four different cable visits, three different modems, and two pounds of pasta, not homemade.
Humor and carbs.
Every time.
We will get through this, together.
Copyright Lisa Scottoline 2022
★ #2 New York Times Bestseller
★ #1 Apple Books Bestseller
★ USA Today Bestseller
★ People Book of the Week
★ Library Reads Selection
★ Highly Anticipated Thriller of 2022 by Buzzfeed
★ Goodreads Most Anticipated Spring Book
★ Goodreads Most Anticipated Mystery of 2022
★ Publishers Weekly Top 10 Mystery Thriller of 2022
★ Bookbub Most Anticipated Mystery & Thriller of 2022
★ Top 10 Editors Pick for March by Audiofile Magazine
★ Goodreads Nominated for Best Historical Fiction of 2021
★ Best Historical Fiction – Foreign Policy Magazine
★ Best Historical Novel of 2021 – Cosmopolitan
★ Named One of the Best Historical Fiction of 2021 by SheReads
★ Instant New York Times Bestseller
★ USA Today Bestseller
★ An Indie Bestseller
★ Chosen as a "Buyer's Pick" by Costco
★ Ingram Books Club Pick
★ Good Morning America "Must Read Book of March" from Zibby Owens
★ A USA Today "Book Not to Miss"
★ Indie Next Pick
★ Library Reads Selection
★ Barnes and Noble "Best Historical Fiction to Read Right Now"
★ Library Journal Starred Review
★ A Bustle Most Anticipated Book of March 2021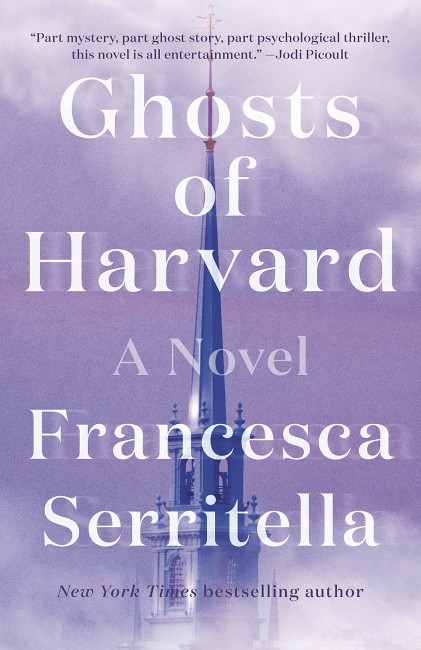 Ghosts of Harvard, which The Washington Post called "a sweeping and beguiling novel" as well as "a rich, intricately plotted thriller," is Francesca Serritella's debut novel.
★ Best First Novel Finalist– International Thriller Writers
★ Philadelphia Magazine "Great Beach Read of 2020"
★ Amazon Editor's Pick for "Best of the Month"
★ Goodreads "May's Most Anticipated Novel"
★ Named a "Thriller that Will Have You on the Edge of Your Seat This Summer" by PopSugar
★ Named an "Addictive New Thriller" by Book Riot
★ Teen Vogue Book Club Pick
★ Parade Magazine's Best Thriller & Mystery of Summer
★ Best Books of 2020: Boston.com Reader's Pick
★ Favorite College-Set Thriller of All Time – Audible.com
Keep Reading With These Titles