Chick Wit
Frozen
February 21, 2021
By Lisa Scottoline
Lisa Quarantine, here.
Reporting that quarantine is making me quirky.
First let me say that I know a pandemic is no laughing matter.
And I'm lucky I get to stay home in quarantine.
I was surprised to realize I've been in lockdown for a year.
Because I got one thing done.
There were hours that lasted forever and months that fast-forwarded.
I can't explain what's happening to time.
I'm pretty sure it's drunk.
In any event, Francesca is quarantining with me and she witnesses my quarantine quirks.
I just hope she doesn't testify.
One of the things we've been doing during quarantine is making cookies.
We bake more cookies than the Keebler elf.
Though we talk about making other types of cookies, we always make chocolate chips.
Here's what's great about chocolate chips:
Everything.
Now here's the quirky part:
As soon as we take the cookies form the oven, I want to take half the batch and freeze them.
Francesca doesn't. She likes to store them unfrozen, like a normal person.
Not me.
If I don't freeze the cookies, they give me guilt.
I will have a countdown ticking in my mind, thinking I have 3, 2, 1 days to eat a cookie before it goes stale.
It just becomes another Thing to Do.
I don't need a job from my carbohydrates.
Of course, I understand Francesca's point. We would probably eat all the cookies, even if they weren't frozen.
How can it be otherwise?
Two women in a house during a pandemic, we're going to get to the chocolate.
And sometimes I take it too far.
Like it was Francesca's birthday and somebody baked her a cake, so as soon as she blew out the candles, I wanted to take half the cake and put it in the freezer.
Happy Birthday?
Still I freeze everything I can get my hands on.
You might think that's weird, and you know what?
You're right.
Especially since I won't buy frozen food. I buy fresh food, then as soon as I get it home, I freeze it.
Crazy, or adorable?
I blame/credit Mother Mary, as we all blame/credit our mothers.
When we're young, we blame them.
When we're old, we realize they were right.
The difference between blame and credit is a decade.
Or, adulthood.
Mother Mary was a child of the Depression and she always told me she picked up cigarette butts to sell them.
She said, it's a sin to waste food.
So I freeze everything.
I would freeze cigarette butts.
You might not want to freeze things because you think have to thaw them out before you eat them, but you don't.
Eat them frozen.
Have you ever eaten a frozen chocolate chip cookie?
It's even better than a room-temperature chocolate chip, which is impossible.
Once I went to a hotel and at the reception desk, they gave me a warm chocolate chip cookie. I was like, put this in the freezer and get back to me.
The same is true of other types of cookies.
You haven't lived until you've eaten a frozen pignoli-nut cookie. You might crack a tooth, but you won't mind.
Everything tastes better frozen.
Wouldn't you rather have a frozen margarita, if you didn't have to get up and find the blender?
There are more things in my freezer than my refrigerator. I'm preserving food, bunker-style. I could survive for years there.
It's not a freezer, it's an igloo.
I discovered frozen pizzas, and they come ten in the box, so now they're filling my ice cube drawer.
Am I going to change?
Have we met?
Mother Mary could imagine a disaster out of anything. If it was rainy, she said to drive carefully because wet leaves would make the car slide. If you put too much food on your fork, she said you could choke. And don't even think about carrying a knife with the pointy side up. Kiss your eye good-bye.
This is what I'm saying:
Mothers have been warning about disasters for centuries.
Now we actually have one.
Blame/credit.
See what I mean?
So what's a girl to do?
Freeze something.
Copyright Lisa Scottoline 2021
Talking Eternal with Lisa Scottoline Video Series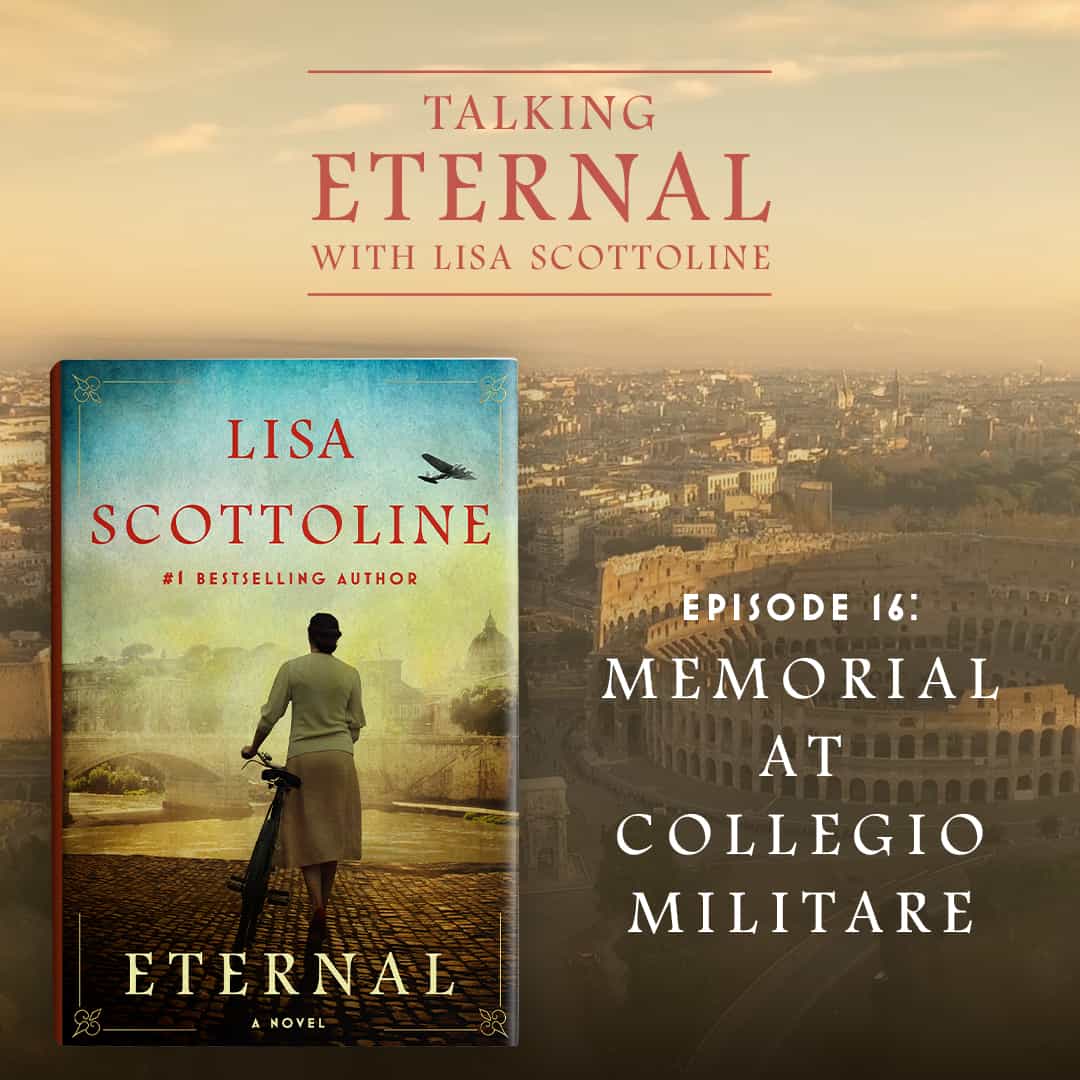 Episode 16 airs February 23 at 7:30 pm ET.
Join Lisa on Facebook every Tuesday at 7:30pm EST for her weekly video series followed by a Facebook Live event where she talks about the fun and fascinating stuff behind Eternal, her first-ever historical novel, and announces that week's winner for the Eternal Sweepstakes!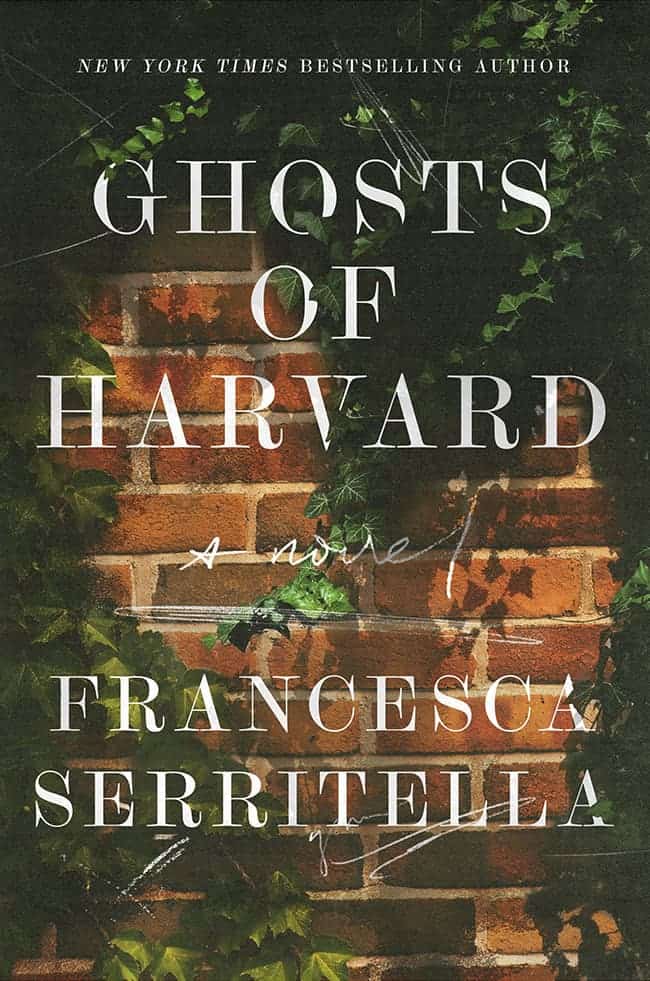 Ghosts of Harvard, which The Washington Post called "a sweeping and beguiling novel" as well as "a rich, intricately plotted thriller," is Francesca Serritella's debut novel.
Read All the Past Essays!