Lisa sends out a great newsletter about her new books, tour schedules, and special promotions, some of which are only available to newsletter subscribers. Please sign up! She'd love it if you do, so that you stay in the know and can take advantage of the offers.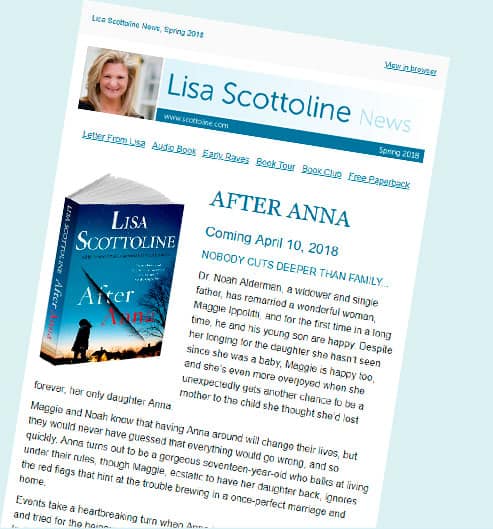 Existing subscribers: If you would like to make a change to your address or alert us of any problems with receiving the newsletter, write to Lisa here, making sure that "newsletter" is in the subject line.
Join Lisa's Mailing List!
There are a few ways to stay in touch with Lisa. She sends out several email and print mailings throughout the year with news about book releases, her annual book club party, and what she's working on. Sign up to get it via email, postal mail, or both!
Lisa also sends out a weekly humorous essay newsletter, which features her latest Chick Wit.