By Lisa Scottoline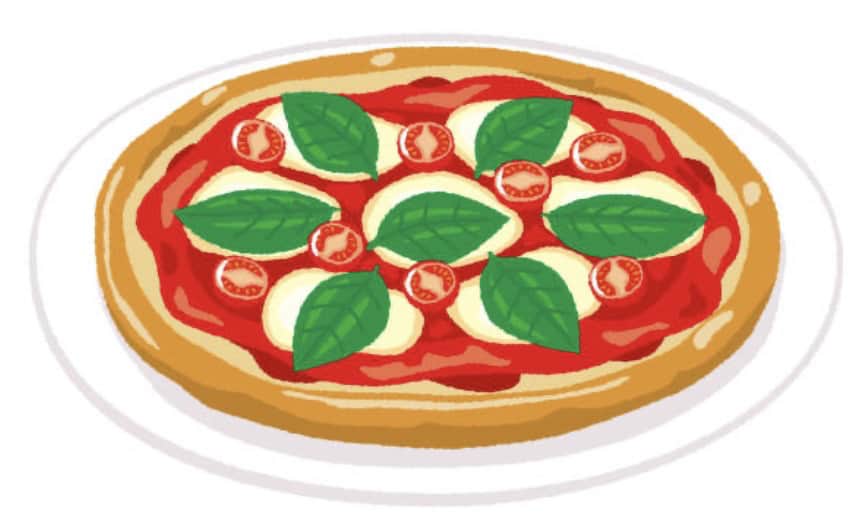 Certain smells bring back memories of Mother Mary.
Among these are Estée Lauder Youth Dew perfume, More 100's cigarette smoke – and mozzarella.
Not exactly sentimental, but there you have it.
You can trust that all the memories of The Flying Scottolines will be relate to carbohydrates.
Let me explain.
The other day, I was walking through the food court in the mall and I caught a width of a distinctive aroma.
Bad pizza.
Specifically, frozen pizza.
By way of background, my mother was a terrific cook, especially of Italian food. She made us homemade spaghetti, ravioli, and gnocchi from scratch. As a child, I spent hours watching her.
And it took hours.
If you've ever watched anybody make homemade spaghetti, it's a domestic miracle. A loaf of dough that somehow ends up being rolled out and then fed into a spaghetti maker, coming out like flour-y tinsel.
Same with ravioli, because she mixed the ricotta cheese and seasonings according to her own secret recipe that had a tangy cheesy salty taste I could never duplicate and wouldn't even try.
And when she made gnocchi's, she started with the dough, but rolled it out into long skinny tubes, cut it into little chunks, and then floured her fingers and pinched each chunk, making the special dimpling that marks the best gnocchis – made by hand, dimpled by fingertips.
The problem was pizza.
When we were growing up, I wanted to be like the other kids, who got pizza delivered or had somebody go pick up pizza and brought it home. We never did that, because Mother Mary felt that since it was Italian food, it would be heresy to buy it at a restaurant. But she had no interest in making homemade pizza, and who could blame her, so she would buy it frozen at the Acme.
Or as we say in South Philly, the Ac-a-me.
She bought a no-name brand in a plastic bag, with ten small pizzas stacked on each other, as appetizing as hockey pucks.
She cooked it at home.
For three hours.
Okay, I'm exaggerating, but she overcooked the pizza every time, refusing to follow the directions. She wouldn't even let me follow the directions. It was her kitchen, so she did the cooking, which meant that our pizza always sucked.
And let's be real, back then, it was the dark ages of frozen pizza.
In fairness to Mother Mary, overcooking was the only chance that frozen pizza had of drying out, otherwise the crust stayed soggy and the tomato sauce distilled to hot ketchup.
So as I entered high school, I ended up at a friend's house and they ordered pizza from a great neighborhood pizza place, Marrone's.
I was hooked.
So one night, when Mother Mary wanted to make frozen pizza, I told her about the magic of store-bought pizza at Marrone's, but she wasn't having any. We fussed about it, but amazingly I persuaded her to give it a try.
Mother Mary was delightfully stubborn. You could move the Mummers up Broad Street easier.
So I went to Marrone's, bought an actual take-out pizza, and brought it home.
Mother Mary opened the box, and we all waited in suspense while she slid out the first piece and cut the mozzarella strings with the gravity of a surgeon servering an umbilical cord. She took a bite, chewed, swallowed, and then said with a wink:
"I knew it would be better than frozen."
From that day forward, we ordered from Marrone's.
And I forgot all about that story until I walked through the mall the other day, and smelled the mozzarella.
I knew that somewhere, Mother Mary was winking.
Grief is funny that way, bringing back the good and the bad, the funny foods and the dumb fights.
And most of all, the love.
That never goes away.
And the best of it is homemade.
Copyright Lisa Scottoline